By Jake Eastburn
October 19, 2020
Undercover agent or Spy: Covert intelligence-gathering operations always have an exciting element of danger. And it takes a lot of courage and creativity to mask your identity and gain the trust of those you are spying on.
October 16, 2020
Smoke Jumper: Only the most elite firefighters get to experience this awesome job. Imagine parachuting out of airplanes and landing in remote areas of the forest in order to attack raging wildfires. For the first two days of each new attack, smokejumpers have to be self-sufficient. But many of them get opportunities to fight wildfires all over the country. Sometimes, they are even deployed to other nations.
October 15, 2020
ESOL Teacher: A lot of people who teach English for speakers of other languages (ESOL) do so in foreign countries that they want to explore. They get to immerse themselves in other cultures and traditions while helping other people learn one of the world's most widely spoken languages. In some cases, their employers even pay for their accommodations while living abroad.
October 13, 2020
Flight Nurse: Flight nurses get to be part of rescue operations and medical evacuations while flying aboard airplanes or helicopters. They provide emergency care to patients who are in critical condition and need to be airlifted to the hospital.
October 12, 2020
Scuba Diving instructor: Some diving instructors are hired by resorts in exotic destinations that offer free lodging (and, in some cases, free food and free travel) as part of their temporary employment contracts. Plus, many diving instructors only work part-time, yet they often earn enough to explore and enjoy the benefits of each new destination. So it can definitely pay to earn all of the required certifications.
October 9, 2020
Personal Shopper: They offer services to people who dislike shopping or who don't have time for it. And they frequently have a lot of expertise when it comes to current fashion styles, technology trends, and lifestyle preferences.
October 8, 2020
Professional Lip Reader: They offer speechreading services that involve making transcripts of what is being said by people in videos or live situations in which little or no discernible audio is present. For example, professional lip readers sometimes get hired by law enforcement agencies to translate surveillance videos or to help medical patients or disabled persons communicate when they are unable to write down or verbalize their thoughts.
October 7, 2020
Director of Culture: Many progressive companies now hire experts in human resource management to lead efforts for the development of inspiring workplaces. The job titles of such professionals vary, but they frequently get to organize fun team-building experiences, create energizing workspaces, plan enriching training opportunities, and develop systems for the ongoing personal and professional growth of employees.
October 6, 2020
Wind Turbine Technician: giant wind turbines are important contributors in the fight against climate change. They generate clean electricity without emitting any greenhouse gases. And they can be really exciting to work on. Wind turbine technicians often get to climb several stories in order inspect or repair leading-edge equipment.
October 5, 2020
Summer Camp Counselor: People who help kids have a great time at organized camps frequently have some of the coolest summer jobs. They often get to lead fun outdoor activities and make full use of their penchant for imaginative play.
October 2, 2020
Stunt Coordinator:  Stunt coordinators help cast the people who perform dangerous stunts and choreograph each sequence based on the goals of directors and what has been scripted.
October 1, 2020
Toy Designer: Some industrial designers specialize in dreaming up new and innovative toys. They can often let their imaginations run wild while developing toy ideas that kids might find cool. From dinosaurs to aquatic robots, the playful possibilities are endless.
September 30, 2020
Video Game Designer: It's easy to feel childlike wonder when you get to dream up new worlds, characters, storylines, and other game elements. Plus, bringing those things to life involves collaborating with a variety of fun-loving professionals such as writers, programmers, and other people trained in art and design.
September 29, 2020
Lego Master Model Builder: They get paid to design, build, install, and maintain awesome Lego models and conduct workshops at the toy maker's various theme parks and events.
September 25, 2020
Concert Promoter: A concert promoter works with band managers to book concert venues and advertise upcoming shows.
September 24, 2020
Software Architect: expert-level software developer who communicates with businesses and clients to design and execute solutions with a team of software engineers. A software architect makes executive software design decisions. They often act as a designer, developer and communicator.
September 23, 2020
Podiatrist: healthcare professionals who have been trained to diagnose and treat abnormal conditions of the feet and lower limbs. They also prevent and correct deformity, keep people mobile and active, relieve pain and treat infections.
September 22, 2020
Mining Engineer: Mining and geological engineers design mines to safely and efficiently remove minerals such as coal and metals for use in manufacturing and utilities.
September 21, 2020
Petroleum Engineer: Petroleum engineers help find oil and gas for the country's energy needs. Petroleum engineers design and develop methods for extracting oil and gas from deposits below the Earth's surface. They also find new ways to extract oil and gas from older wells.
September 18, 2020
Antique Appraiser: With this fun job, you not only get to find treasures every day, but you have the power to determine what they are worth financially.
September 17, 2020
Ocularist: They build artificial eyes. Once they are built, they will fit them into the patients' eye sockets, check that they match the color and shape of the patients' natural eyes and ensure that they fit comfortably for patients.
September 16, 2020
Genetic Counselor: They help assess a person's risk for inherited conditions. They gather information, suggest testing options and provide consultation reports for physicians and other health care providers.
September 15, 2020
Industrial Psychologist: They are called upon to apply psychological principles to the workplace. For instance, they may determine how best to set up an office to increase efficiency, what rewards system will most motivate employees and how training can help improve progress toward business goals.
September 14, 2020
Netflix Tagger: Essentially a Netflix Tagger gets paid to watch shows all day and tag them with suitable keywords that will match them up with viewers with particular tastes. The position is described by Netflix as freelance, flexible, and suitable for working from home.

May 22, 2020
Goodbye to the Kenston Cool Careers web page I really enjoyed working on it everyday and I hope that next years web builders will have amazing luck in their new adventure on the Kenston high school website and enjoy this page as much as I did best regards-Nancy Rodriguez.
May 21, 2020
Product Manager: A Product Manager is someone who is responsible for defining the why, when, and what of the product that the engineering team builds. This means they lead cross-functional teams from a product's conception all the way through to its launch.

May 20, 2020
Biostatistician: A Biostatistician is someone who collects, analyzes and interprets conclusions for data. It requires an understanding of statistical theory and application to work out issues within biological and health science organizations.
May 19, 2020
Air Traffic Controller: A Air Traffic Controller is someone who directs an aircraft efficiently to minimize delays. They manage the flow of aircraft into and out of the airport airspace they guide pilots during takeoff and landing, and monitor aircraft as they travel through the skies.
May 18, 2020
Audiologist: A Audiologist is someone who is a health care professional that uses technology, creative problem solving, and social skills to identify and treat hearing, balance, tinnitus, and other auditory disorders.
May 15, 2020
Caterer: A Caterer is someone who arranges the preparation, delivery, and presentation of food for clients and they make sure all the food is beautifully prepared and presented.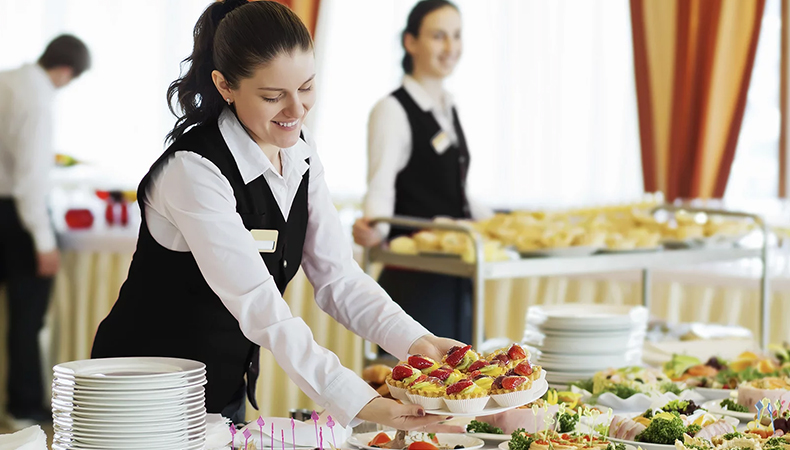 May 14, 2020
Movie Extra: A Movie Extra is someone performs in a production or movie in a nonspeaking role, usually in the background and they help make scenes look and feel more authentic.
May 13, 2020
Meteorologist: A Meteorologist is someone who analyzes and interprets meteorological data and they issue severe weather warnings, and broadcast the weather forecast over the television or radio.
May 12, 2020
Marketing Coordinator: A marketing coordinator assists the marketing department of a company in coordinating all of its marketing efforts and they create and maintain creatives for marketing materials they also coordinate meetings with marketing partners and executive team members and update and gather marketing sales and trends reports.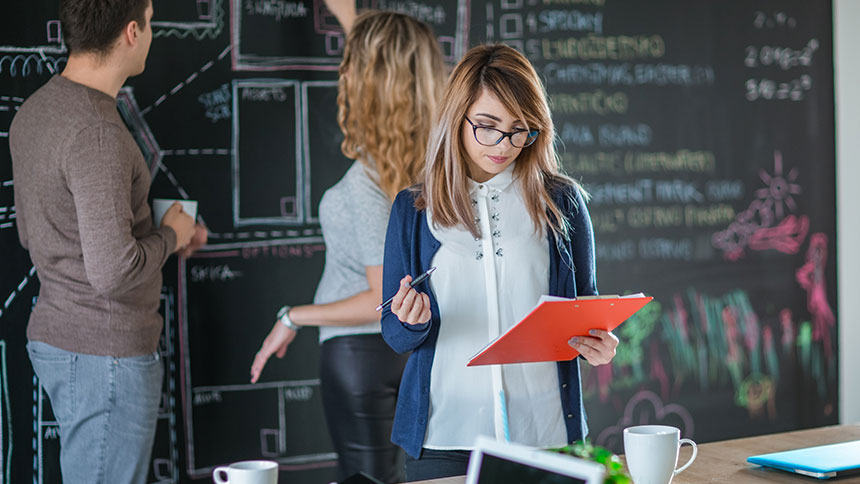 May 11, 2020
Lighting Designer: A Lighting Designer is someone that is in the arts and creates the light plot or outline for a show. They create a lighting design that will properly showcase the performers and the setting, varying the design throughout the production to meet the action on stage.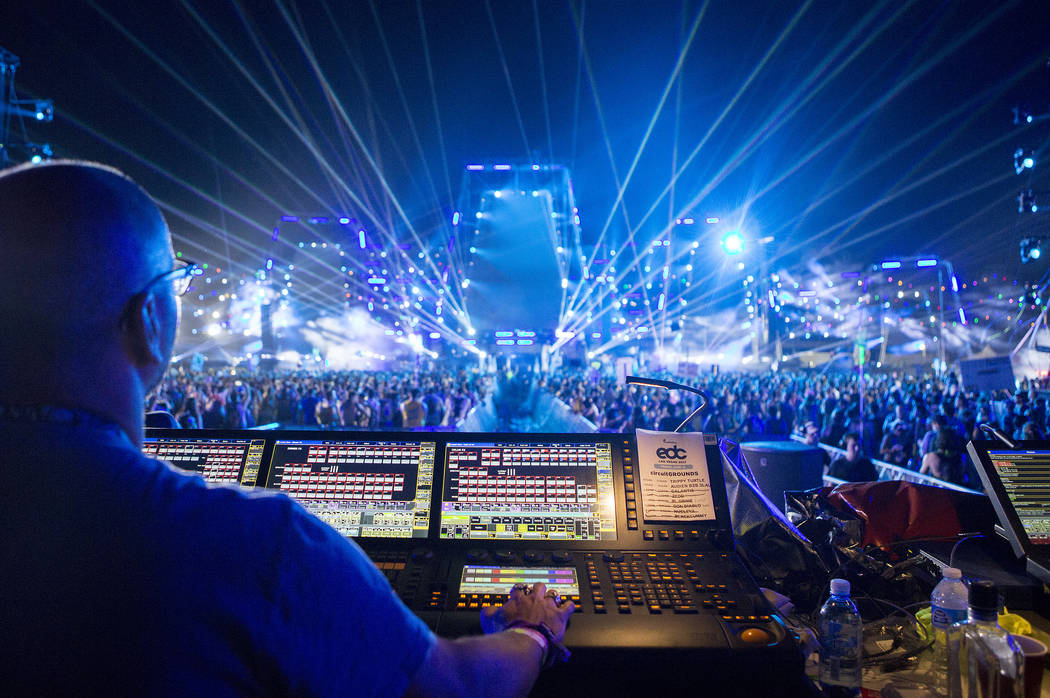 May 8, 2020
Food Critic: A Food Critic is someone who takes great pleasure in tasting and analyzing a wide variety of food, and also loves to share their experience with the public by writing about it.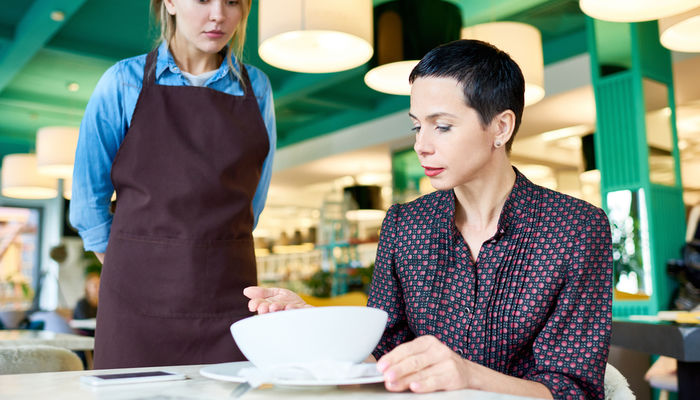 May 7, 2020
Stunt Coordinator: A stunt coordinator is usually an experienced stunt performer that is hired by a TV, film or theater director or production company for stunt casting that is to arrange the casting and performance of stunts for a film, television program or a live audience.
May 5, 2020
Cruise Director: A Cruise Director is someone who lines up and creates many different activities for people to be able to do on a cruise and they also make sure it is on a schedule and there are always plenty of things to do on the ship.
May 4, 2020
Scuba Diving Instructor: A Scuba Diving Instructor is someone who teaches people who to use proper diving techniques in the ocean and help them learn how to scuba dive and they provide many lessons and courses to be able to get people to feel comfortable diving on their own.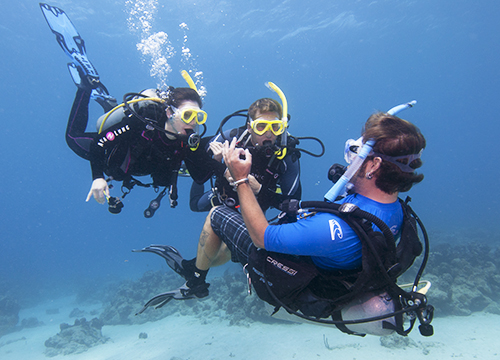 May 1, 2020
Travel Writer: A Travel Writer is someone who travels to many different areas of the earth and they write about their experiences to persuade people to either want to go to the place they had traveled to or to avoid that place and to basically give the reader all the information they need to know about these destinations.
April 30, 2020
Professional Wake Up Caller: A Professional Wake Up Caller is someone who works for a wake up call service and at peoples requests they will call them at what ever time they want and how many times they need in order to wake them up daily.
April 29, 2020
Nail Polish Namer: A Nail Polish Namer is someone who works for an advertising company for the nail polish brands themselves and they get each nail polish that the brand comes up with and they have to be creative and unique and name them and they can not match any other names from that brand of nail polish.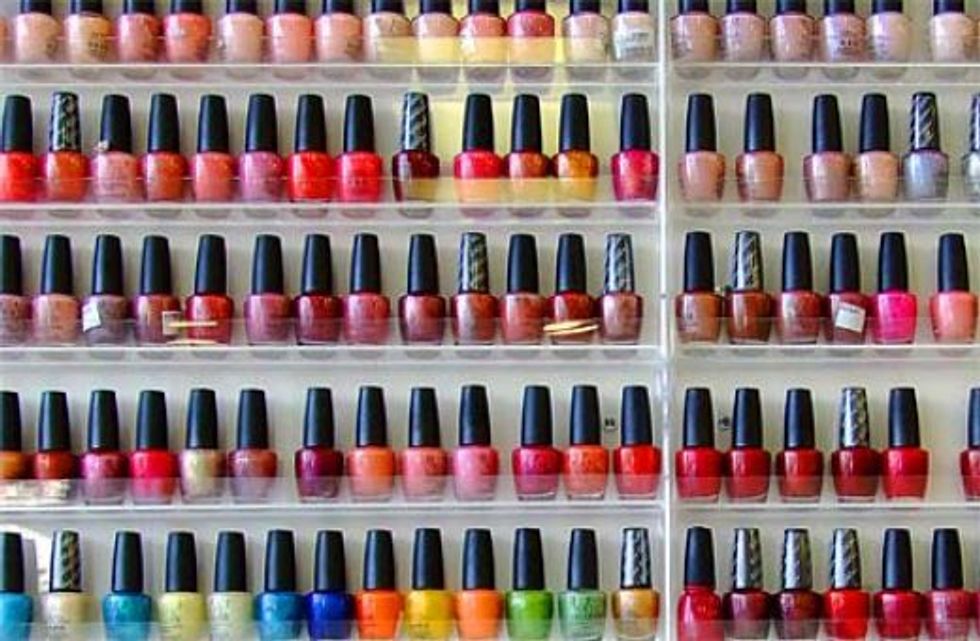 April 28, 2020
Hippotherapist: A Hippotherapist is a physical, occupational, and speech therapy that utilizes the natural gait and movement of a horse to provide motor, and sensory input. It is based on improvement of neurologic functions, and sensory processes, and used for patients with physical, and mental disorders.
April 27, 2020
Human Bed Warmer: A Human Bed Warmer is someone who works in a hotel and they get paid to roll around in freshly made beds while wearing fleece bodysuits and they do this to be able to break the bed in for the guests as well as warm up the beds.
April 24, 2020
Foley Artist: A Foley Artist is a person who is in the film making industry and they create different sound effects for films and they can enhance the audio quality of sounds for films and they create the sounds that cannot properly be recorded on set and all of these sounds are added to the films.
April 23, 2020
Golf Ball Diver: A Golf Ball Diver is someone who retrieves all the missing golf balls from around a golf course like if they land in the ponds or woods they are the ones to get them and then after they retrieve these golf balls they clean and repackage and resell these golf balls to make a profit.
April 22, 2020
Wrinkle Chaser: A Wrinkle Chaser is someone who makes sure there are no creases in shoes when they come out of the shoe factories and spot out any other imperfections as well.
April 21, 2020
Smokejumper: A Smokejumper is someone who is a specially trained wildland firefighter who provides an initial attack response on remote wildland fires and they are inserted at the site of the fire by parachute directly into the smoke and debrees to fight the fire.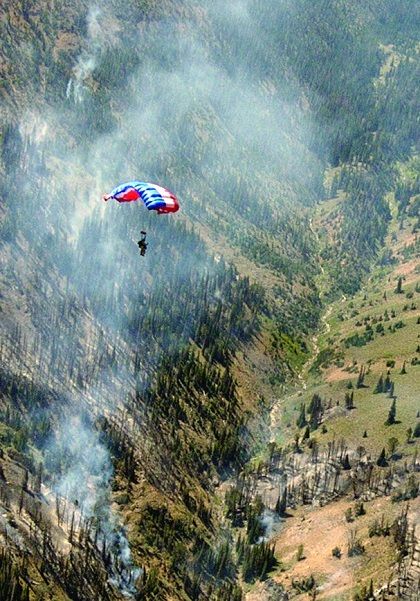 April 20, 2020
Netflix Tagger: A Netflix tagger is someone who is put in a strong team of 30 people and they are put together to watch all the Netflix films and TV shows and then they "tag" each film and episode with relevant metadata. That metadata directly affects every show and movie that viewers choose to watch.
April 17, 2020
Ethical Hacker: A Ethical Hacker is someone who is an IT professional who is paid to legally hack into organizations' computer and network systems and to find weaknesses in an organization's information technology systems in order to prevent malicious hackers from gaining access.

April 16, 2020
Bike Courier: A Bike Courier is someone who rides around a whole city or town on a bike and delivers things to people such as food, medical samples, clothing, ect and they get things where they need to be in a timely manner.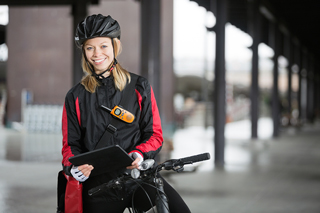 April 15, 2020
Professional Wedding Guest: A Professional Wedding Guest is a person who gets hired to come to multiple weddings around the year and fill in space and talk with people at the wedding basically to make the wedding look larger in size.
April 14, 2020
Live Mannequin: People who are Live Mannequins stand completely still in different stores and model clothes for hours on end and they can not move until the end of the day and they stay this way to give customers a better view on how clothes might look and fit on them.
April 9, 2020
Flavorist: Flavorists are chemists who formulate both natural and artificial flavors in many foods and different drinks all around the world and help them taste as good as they can or make them have the specific flavor the company is looking for.
April 8, 2020
Furniture Tester: A Furniture Tester is someone who tests out furniture of all different sorts from different companies to basically find out if they are stable,comfortable, and work well in places where these items would be put.

April 7, 2020
Paper Towel Sniffer: A Paper Towel Sniffer is someone who is hired to smell paper towels of different brands and companies before they go out to stores to be sold to customers to make sure they do not have a foul odor.
April 6, 2020
Paint Drying Watcher: A Paint Drying Watcher is someone who sits and stares at different paintings watching the paint dry and noting how the color changes as it dries.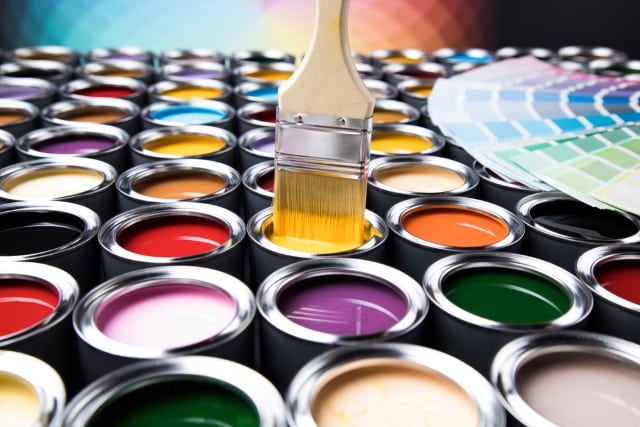 April 2, 2020
Professional Hitchhiker: A Professional Hitchhiker is someone who gets paid to be a hitchhiker and ride in complete strangers cars to reach their destinations faster.
April 2, 2020
Snake Milker: A Snake Milker is someone who extracts venom from poisonous snakes in order to create antivenom used by hospitals and laboratories. If a person is bitten by a snake, it is important they be rushed to a hospital to get an antidote, which is made from the venom of a snake and which gives this job a purpose.
April 1, 2020
Professional Sleeper: A Professional Sleeper is someone who gets paid to sleep and they generally do this as part of scientific research where scientists analyse their sleep patterns or to evaluate the quality of various sleep related products.
March 31, 2020
Pet Food Tester: A Pet Food Taster is someone who examines all different types of pets foods for things such as the taste or smell and they critique it based on what is good and what is not good and what would be beneficial for the specific pet.
March 30, 2020
Professional Pusher: A Professional Pusher is a worker who pushes people onto the mass transportation vehicle at a crowded stop during the rush hours to be able to get people where they need to go in a quick amount of time and limiting the waiting process.
March 12, 2020
Face Feeler: A Face Feeler is a job where you get paid by different skin companies to feel the faces of other people right after they have used specific skin products, such as soaps, lotions, or razors to feel the different effects the different products have on the skin.
March 11, 2020
Water Slide Tester: A water slide tester gets to evaluate water park slides for the biggest splash they can make and they test for the adrenaline factor that is a key component for the slides and they also test for safety issues and different key accommodations for the water slides.
March 10, 2020
Private island caretaker: A private island caretaker looks after the landowner's property in exchange for rent free living accommodations with the possibility of a wage as well. As an island caretaker, you can enjoy a simple, independent lifestyle on a private island and exploring the island to see what the area has to offer.