April 27, 2021
NCAA Cricket Coach: NCAA Cricket Coach draws up plays, directs players, scouts future players offers scholarships to players or signs players that are interested in the program
April 23, 2021
NCAA Tennis Coach: NCAA Tennis Coach draws up plays, directs players, scouts future players offers scholarships to players or signs players that are interested in the program
April 22, 2021
NCAA Hockey Coach: NCAA Hockey Coach draws up plays, directs players, scouts future players offers scholarships to players or signs players that are interested in the program.
April 21, 2021
NCAA Volleyball Coach: NCAA Volleyball Coach draws up plays, directs players, scouts future players offers scholarships to players, or signs players that are interested in the program.
April 20, 2021
NCAA Rugby Coach: NCAA Rugby Coach draws up plays, directs players, scouts future players offers scholarships to players or signs players that are interested in the program.
April 19, 2021
NCAA Lacrosse Coach: NCAA Lacrosse Coach draws up plays, directs players, scouts future players offers scholarships to players, or signs players that are interested in the program.
April 16, 2021
NCAA Soccer Coach: NCAA Soccer coach draws up plays, directs players, scouts future players offers scholarships to players, or signs players that are interested in the program.
April 15, 2021
NCAA Football Coach: NCAA Football coach draws up plays, directs players, scouts future players offers scholarships to players, or signs players that are interested in the program.
April 14, 2021
NCAA Basketball Coach: NCAA Basketball coach draws up plays, directs players, scouts future players offers scholarships to players or signs players that are interested in the program.
April 13, 2021
Premier League Coach: A Premier League coach draws up plays, directs players, scouts future players, drafts players, trades for players, or signs players that are in free agency.
April 12, 2021
MLS Coach: A MLS coach draws up plays, directs players, scouts future players, drafts players, trades for players, or signs players that are in free agency.
April 6, 2021
WNBA Coach: A WNBA coach draws up plays, directs players, scouts future players, drafts players, trades for players, or signs players that are in free agency.
March 25, 2021
PLL Coach: A PLL coach draws up plays, directs players, scouts future players, drafts players, trades for players, or signs players that are in free agency.
March 25, 2021
NHL Coach: An MLB coach calls plays, directs players, scouts future players, drafts players, trades for players, or signs players that are in free agency.
March 24, 2021
MLB Coach: An MLB coach calls plays, directs players, scouts future players, drafts players, trades for players, or signs players that are in free agency.
March 23, 2021
NFL Coach: An NFL coach draws up plays, directs players, scouts future players, drafts players, trades for players, or signs players that are in free agency.
March 22, 2021
NBA Coach: An NBA coach draws up plays, directs players, scouts future players, drafts players, trades for players, or signs players that are in free agency.
March 19, 2021
NFL Draft Analyst: A draft analyst grades college players on their physical ability and likelihood to succeed in the NFL. A draft analyst also does mock drafts or simulations to drafts to predict where certain players will land with specific teams. One final job that analyst does is grade how good of a fit a player is based on who drafted them.
March 18, 2021
Yoga Instructor: A yoga instructor directs and guides people through their yoga session in order to relieve someone's pain and stress.
March 17, 2021
Photographer: A photographer is paid in order to capture images of subjects that the employer decides on. There are also freelance photographers that take pictures of what they desire and upload what they capture to either their website or a social media page in order to gain notoriety.
March 16, 2021
White Water Rafting Guide: A white water rafting guide does need knowledge of the river that you are guiding people down. When guiding people down a river the lives of the people in your raft are in your hands and you must keep them safe.
March 15, 2021
Bush Pilot: A bush pilot helps to transport people to remote parts of the world mainly in places such as Alaska and remote mountain ranges like the Hymilliayias.
March 12, 2021
Video Game Tester: A video game tester try's out a new video game for a company and gives them feedback on what is good and what is bad about the game.
March 11, 2021
Twitch Streamer: A twitch streamer Live stream an activity that they enjoy such as playing video games or just interacting wit the people that are watching them live.
March 10, 2021
YouTuber: A YouTuber records videos of various subjects from makeup to gaming. The YouTuber records something that they have a great interest in even if that means to entertain others that may view their videos on the sight.
March 9, 2021
Car Salesmen: A car salesman works off of commission based on the cars that they sell. The salesmen receives a certain percentage of the cost of the car when someone buys a car under their direction.
March 8, 2021
Voice Actor: A voice actor voices animated characters in movies and in T.V. shows. The actor portrays the voice of their character in order to show emotion and display what the animators are trying to convey to the audience.
March 5, 2021
Circus clown: A circus clown travels with the circus that they work for the clown will perform daring stunts and attempts to entertain as many people as they can.
March 4, 2021
Helicopter Pilot: A helicopter pilot can fly for many different reasons. Reason one is a touring helicopter, a touring helicopter takes people on tours through amazing scenery in places like Hawaii, The Grand Canyon, and many more places. One other reason is for a Med E-Vac a Med E-Vac finds people who are injured and in hard-to-reach places that a typical ambulance is not able to get to.
March 2, 2021
Wildlife photographer: A wildlife photographer captures images of animals and other living organisms in their natural habitat. These photographers capture images for things such as nature documentaries, magazines, and various websites.
March 1, 2021
Drone Pilot: A drone pilot flies a drone in order to capture footage of something that otherwise would not be possible. One other use for a drone pilot is to race other drone pilots competitively.
February 24, 2021
Flight Attendant: Flight attendants accommodate the needs of a plane's passengers while also getting to see new places have many great experiences throughout the world.
February 18, 2021
Game Show Host: A game show host facilitates a game in which people compete for what is typically a prize of great monetary value. The host gets to either prompt a question or commentate on the actions of contestants.
February 17, 2021
Airline Pilot: An airline pilot is responsible for the flying and directing of the plane as well as communication with air traffic control in order to ensure the safety of everyone on the flight. The perks of this job include traveling around the world.
February 12, 2021
Cake Decorator: A cake decorator puts designs on the cake with different decorations like frosting and fondant in a style that is requested by the customer.
February 11, 2021
Master Builder for Legos: A master designs and approves designs of different lego projects that will eventually be put into kits and sold all throughout the world.
February 10, 2021
Movie Critic: A movie critic is paid to watch, rate, and review new and up and coming movies. The critic writes a detailed review of the movie's plot, character development, and other things such as the order of events in the movie.  Another perk that comes with the job is getting the chance to watch the movie before the rest of the general public.
February 9, 2021
Google Maps Street View Car Driver: When google hires a driver they will typically commit to a contract between 12 and 24 months to drive 6-8 hours a day across the country and in other parts of the world. The car captures images of the road that the driver is on and this allows google to make a street view for google maps.
February 8, 2021
Ski Instructor: A ski instructor gives lessons to all types of skiers from the most experienced to the newest person on the slope. The instructor spends their days going down the slopes and getting paid to do so.
February 5, 2021
A Ride Operator: A ride operator in an amusement park controls when the ride begins. The operator is also in charge of ensuring that everyone on the ride is safe and secure in their seat. When the operator confirms that everyone is safe they send off the cart and prepare to release everyone from their seat on the previous cart.
February 4, 2021
Stockbroker: A stockbroker buys and sells stocks in the representation of their clients, the brokers make a living by receiving a commission on the revenue generated from the trading of stocks from their client.
By Jake Eastburn
January 14, 2021
Librarian: A librarian is not only in-the-know as an individual, he or she also facilitates other people's access to information. If you love books, information, and knowledge, you may enjoy being a librarian.
January 13, 2021
Skydiving Instructer: Do you love to jump out of airplanes, and want to pass that joy along to others? Being a skydiving instructor may be your calling. With courage and patience, you can help others experience the thrill of flight!
January 12, 2021
Attorney: allows you to help your clients get their day in court. It can be both rewarding and challenging.
January 11, 2021
FBI agent: Working for the FBI can mean anything from tracking drug shipments to investigating murder cases or white collar crimes.
January 8, 2020
Park ranger: They enforce rules in national parks, state parks, and historic sites. They educate guests on the history and natural features of these outdoor havens while also patrolling their parks to respond to emergencies.
January 7, 2020
Veterinarian: They conduct regular checkups, administer vaccinations, and perform surgeries, often meeting with owners to discuss their animals' health. Most vets work in veterinary offices, clinics, or animal hospitals.
January 6, 2020
Executive chef: They use their culinary art experience and administrative abilities to manage budgets, track kitchen inventory, and set high quality standards. They often make decisions about sourcing and purchasing to ensure their kitchens use only the finest ingredients.
January 4, 2020
Statisticians: Statisticians need a strong mind for numbers to succeed, as their typical tasks revolve around data analysis and number crunching. Statisticians conduct surveys to collect data, analyze information using software programs, and then package their findings to present to decision-makers.
December 22, 2020
Interior designer: Interior designers help clients create welcoming, aesthetically pleasing home and office spaces, using furniture, fixtures, and artwork to achieve an overall effect. Interior designers meet with clients to understand their needs and create proposals for designs, then purchase goods and oversee the installation and furnishing process.
December 21, 2020
Orthodontist: They treat dental issues related to bite, spacing, and positioning. The bulk of their work focuses on applying and maintaining braces for children and adults. They often work in private practice, which gives them a great deal of control over their careers.
December 18, 2020
Conservation Scientist: They help protect forests and nature, preserving natural resources, but they don't spend all of their time wandering through the woods. Instead, they often work in offices, designing conservation activities to raise awareness and promote sustainability. They also create plans to help manage natural resources.
December 17, 2020
Executive chef: these chefs make high-level culinary decisions. That includes designing menus, managing the kitchen, and checking food quality. Executive chefs also train sous chefs and other kitchen staff, sharing their knowledge of cuisines, cooking techniques, and meal preparation.
December 16, 2020
Civil Engineer: For those individuals who babysat the neighbor kids just so they had an excuse to play with Legos in their 20s, civil engineering is a natural, real-life application of this fascination. Civil engineers shoulder the huge, yet rewarding responsibility of building the cities we live in.
December 15, 2020
City planner: There's nothing simple about this profession, but if you're energized by complex planning, scheduling, and responsibility, then look no further for your dream job.
December 14, 2020
Branding consultant :Nike, Starbucks, Pepsi, Subway, Timex, etc.: behind every successful brand is a branding consultant who really knows what they're doing. If you're creative and read people well, you're off to a great start as the next big branding consultant.
December 11, 2020
Bio Tech Scientist: As a biological science technician you work directly with biologists, playing a hand in biological studies and experiments.
December 9, 2020
Art therapist: Art therapists must excel at withholding judgment while also expressing a sincere enthusiasm for the healing powers of art.
December 8, 2020
Architect: This profession traditionally takes awhile to get started and build a reputation in, but if you endure and make it through the initiation phase, you get the privilege of designing the living and working spaces of people around you.
December 7, 2020
Advertising copywriter: Advertising copywriters condense a big idea into a concise, catchy, and memorable phrase to help sell a product.
December 4, 2020
Wildlife Tour guide: Some people get paid to escort tourists through wilderness areas in order to observe and photograph wild animals in their natural habitats. Few things are cooler than seeing animals as they are truly meant to be.
December 3, 2020
Safety car driver: Car races are extremely dangerous events under even the best conditions. But accidents or bad weather can temporarily make a racetrack too treacherous for full-speed competition. That's when the safety car driver hits the track. He or she leads the pack of racecars around the track at safe speeds until obstructions are cleared or conditions improve. Plus, many safety car drivers get the added benefit of getting to drive high-performance vehicles.
November 30, 2020
Dog Trainer:  Dog trainers get to interact with a large variety of canines while teaching them obedience, tricks, or how to help people who have disabilities.
November 24, 2020
Neurosurgeon: Their work might require a huge amount of schooling and a high tolerance for stress, but they heal people and save lives. When it comes to the coolest type of doctor, things are certainly up for debate. But neurosurgeons have to be prime candidates for that honor since they perform operations on people's brains and spines.
November 23, 2020
Ball boy/girl:  Most major tennis tournaments hire young people to run and fetch balls at the end of each point or unreturned serve during matches. The ball boys or girls then give those balls back to whichever tennis player needs them when it is their time to serve. It's a job that can provide the chance to meet tennis stars. And some tournaments (such as the U.S. Open) even hire adults for the job. You just need the ability to run fast and throw accurately.
November 20, 2020
Brewmaster: Anyone who loves beer would probably consider this career really awesome. After all, it basically involves being in charge of making beer. Aside from creating recipes, training workers, ordering supplies, and ensuring that all of the brewery's equipment is functioning properly, a brewmaster usually gets to enjoy frequent tastes of the finished product
November 19, 2020
Referee/sports official: enforcing the rules is probably the best way to be part of the action. And if you become accomplished enough to work in the pros, you'll have the chance to interact with celebrities and earn significantly more pay than what is typical at the high school or college level.
November 18, 2020
Sports broadcaster: Imagine getting to announce games play by play, provide commentary about the action, or interview individual coaches and players before, during, or after games. Most jobs are at the college and minor-league levels. Yet, with experience, connections, and a little luck, some sports broadcasters are able to land jobs that let them cover professional leagues
November 17, 2020
Sommelier: Wine expertise is a valuable commodity. People who dine in fine restaurants—or who need to select impressive wines for special occasions—will often pay good money for the recommendations of a professional sommelier. After all, becoming such an expert usually requires that you've spent plenty of time sipping and tasting lots of wines and learning about grape varieties, vineyards, wine-growing regions, food pairings, and many similar topics.
November 13, 2020
Illustrator:  Illustrators often have the ability to render ideas and concepts more freely and imaginatively than photographers can. Plus, the market for professional illustration is as varied as ever. Electronic media has joined greeting cards, books, magazines, product packaging, calendars, and other forms of print media as places where illustrated visual art can be found in abundance.
November 12, 2020
Computer Animator: This job will probably remain a very cool option for many years to come. After all, movies, video games, and other forms of digital entertainment are showing no signs of losing their popularity. On the contrary, the demand for animated media continues to surge around the world. Animators get to help create some pretty awesome 3D characters, objects, environments, and special effects.
November 11, 2020
Futurist: Futurists are able to study current and emerging trends and make educated guesses about what might happen next. As a result, many organizations seek the advice of reputable futurists to help them manage risk and forecast social, technological, and business opportunities.
November 8, 2020
Hollywood Actor:  A lot of people with acting training get to play great parts in movies and TV shows while refining their talents and enjoying the artistic process. In a lot of cases, they even get to travel to awesome locations and interact with big-time celebrities and other fascinating and creative people.
November 7, 2020
Costume designers:  Some professional costume designers work for film or theatrical productions and create imaginative or historically accurate wardrobe items for actors and performers. And other designers get to develop fun, wild, and scary costumes for Halloween companies.
November 6, 2020
Film Director: Film directors get to interpret stories, shape how they come across on screen, and make many of the most important creative decisions for each new project.
November 5, 2020
SETI Astronomer: The Search for Extraterrestrial Intelligence (SETI) is a scientific undertaking that seeks to find evidence of other intelligent and technologically advanced life forms in the universe.
November 4, 2020
Forensic science technician: Forensic science professionals play a huge role in determining whether people who've been accused of crimes are guilty or innocent. The evidence that they identify, collect, and analyze frequently makes all the difference. So forensic science positions aren't just cool jobs to have; they also have a significant impact on who gets sent to prison.
November 3, 2020
Robotics Engineer: robotics engineers are moving forward with developing some of the most impressive machines ever created. The growing sophistication of robotic technology means that machines are taking over some of humanity's most dangerous and least desirable tasks. With some training in electronics or mechanical engineering, you can start playing a role in that progress.
November 2, 2020
Biomedical Engineer: Some biomedical professionals actually get to create artificial human organs. Others are involved in designing or evaluating new healthcare technologies such as artificial limbs, micro-implants, pharmaceutical drugs, or therapeutic and diagnostic medical devices.
October 30, 2020
Oceanographer: Oceanographers study the intricate dynamics of the ocean's waves, currents, ecology, chemistry, and geological systems. As part of their fact-finding activities, they often go out onto the open sea aboard cool research vessels.
October 29, 2020
Quantum Physicist: Physicists who study quantum mechanics are delving into some of the deepest mysteries of the universe and our existence. They get to develop and test theories about the nature and behavior of energy and matter at the smallest levels of physical reality. They continue to make astonishing discoveries about atoms, sub-atomic particles, and extra dimensions of space and time that dramatically alter our understanding of what we're all made of and what is truly possible.
October 28, 2020
Volcanologist: Whether they are oozing lava or sending huge plumes of ash into the stratosphere. Volcanologists get to study how explosive geological formations are created. And many of them even get to study volcanoes up close (i.e., while standing inside or at the edge of their craters or vents) in order to get better at predicting the timing or extent of their next eruptions.
October 27, 2020
Cave Explorer: Estimates vary, but some experts believe that humans have explored fewer than half of the world's caves. So plenty of new frontiers still exist right here on Earth. And that means a lot of unusual species have yet to be discovered. Many caves are even under water.
October 26, 2020
Botanist: They get to explore remote corners of the world that have never been seen by civilized humans. They help discover new plant species almost every day while trekking through tropical rainforests and other exotic landscapes. And some of their discoveries lead to the creation of important new medicines.
October 22, 2020
Astronaut: Astronauts get sent into orbit high above the earth. And they do important work that directly leads to major medical and technological breakthroughs for all of us here on the ground. Plus, some of them have been to the moon. And, within the next few decades, some of them will likely become the first humans to set foot on Mars.
October 20, 2020
Private Island Caretaker:  It usually involves looking after the island retreats of wealthy people in between their holidays. It requires having good skills in general maintenance, being in good shape, and having a temperament for solitary island living. In a lot of cases, a background in boat maintenance is also very useful.
October 19, 2020
Undercover agent or Spy: Covert intelligence-gathering operations always have an exciting element of danger. And it takes a lot of courage and creativity to mask your identity and gain the trust of those you are spying on.
October 16, 2020
Smoke Jumper: Only the most elite firefighters get to experience this awesome job. Imagine parachuting out of airplanes and landing in remote areas of the forest in order to attack raging wildfires. For the first two days of each new attack, smokejumpers have to be self-sufficient. But many of them get opportunities to fight wildfires all over the country. Sometimes, they are even deployed to other nations.
October 15, 2020
ESOL Teacher: A lot of people who teach English for speakers of other languages (ESOL) do so in foreign countries that they want to explore. They get to immerse themselves in other cultures and traditions while helping other people learn one of the world's most widely spoken languages. In some cases, their employers even pay for their accommodations while living abroad.
October 13, 2020
Flight Nurse: Flight nurses get to be part of rescue operations and medical evacuations while flying aboard airplanes or helicopters. They provide emergency care to patients who are in critical condition and need to be airlifted to the hospital.
October 12, 2020
Scuba Diving instructor: Some diving instructors are hired by resorts in exotic destinations that offer free lodging (and, in some cases, free food and free travel) as part of their temporary employment contracts. Plus, many diving instructors only work part-time, yet they often earn enough to explore and enjoy the benefits of each new destination. So it can definitely pay to earn all of the required certifications.
October 9, 2020
Personal Shopper: They offer services to people who dislike shopping or who don't have time for it. And they frequently have a lot of expertise when it comes to current fashion styles, technology trends, and lifestyle preferences.
October 8, 2020
Professional Lip Reader: They offer speechreading services that involve making transcripts of what is being said by people in videos or live situations in which little or no discernible audio is present. For example, professional lip readers sometimes get hired by law enforcement agencies to translate surveillance videos or to help medical patients or disabled persons communicate when they are unable to write down or verbalize their thoughts.
October 7, 2020
Director of Culture: Many progressive companies now hire experts in human resource management to lead efforts for the development of inspiring workplaces. The job titles of such professionals vary, but they frequently get to organize fun team-building experiences, create energizing workspaces, plan enriching training opportunities, and develop systems for the ongoing personal and professional growth of employees.
October 6, 2020
Wind Turbine Technician: giant wind turbines are important contributors in the fight against climate change. They generate clean electricity without emitting any greenhouse gases. And they can be really exciting to work on. Wind turbine technicians often get to climb several stories in order inspect or repair leading-edge equipment.
October 5, 2020
Summer Camp Counselor: People who help kids have a great time at organized camps frequently have some of the coolest summer jobs. They often get to lead fun outdoor activities and make full use of their penchant for imaginative play.
October 2, 2020
Stunt Coordinator:  Stunt coordinators help cast the people who perform dangerous stunts and choreograph each sequence based on the goals of directors and what has been scripted.
October 1, 2020
Toy Designer: Some industrial designers specialize in dreaming up new and innovative toys. They can often let their imaginations run wild while developing toy ideas that kids might find cool. From dinosaurs to aquatic robots, the playful possibilities are endless.
September 30, 2020
Video Game Designer: It's easy to feel childlike wonder when you get to dream up new worlds, characters, storylines, and other game elements. Plus, bringing those things to life involves collaborating with a variety of fun-loving professionals such as writers, programmers, and other people trained in art and design.
September 29, 2020
Lego Master Model Builder: They get paid to design, build, install, and maintain awesome Lego models and conduct workshops at the toy maker's various theme parks and events.
September 25, 2020
Concert Promoter: A concert promoter works with band managers to book concert venues and advertise upcoming shows.
September 24, 2020
Software Architect: expert-level software developer who communicates with businesses and clients to design and execute solutions with a team of software engineers. A software architect makes executive software design decisions. They often act as a designer, developer and communicator.
September 23, 2020
Podiatrist: healthcare professionals who have been trained to diagnose and treat abnormal conditions of the feet and lower limbs. They also prevent and correct deformity, keep people mobile and active, relieve pain and treat infections.
September 22, 2020
Mining Engineer: Mining and geological engineers design mines to safely and efficiently remove minerals such as coal and metals for use in manufacturing and utilities.
September 21, 2020
Petroleum Engineer: Petroleum engineers help find oil and gas for the country's energy needs. Petroleum engineers design and develop methods for extracting oil and gas from deposits below the Earth's surface. They also find new ways to extract oil and gas from older wells.
September 18, 2020
Antique Appraiser: With this fun job, you not only get to find treasures every day, but you have the power to determine what they are worth financially.
September 17, 2020
Ocularist: They build artificial eyes. Once they are built, they will fit them into the patients' eye sockets, check that they match the color and shape of the patients' natural eyes and ensure that they fit comfortably for patients.
September 16, 2020
Genetic Counselor: They help assess a person's risk for inherited conditions. They gather information, suggest testing options and provide consultation reports for physicians and other health care providers.
September 15, 2020
Industrial Psychologist: They are called upon to apply psychological principles to the workplace. For instance, they may determine how best to set up an office to increase efficiency, what rewards system will most motivate employees and how training can help improve progress toward business goals.
September 14, 2020
Netflix Tagger: Essentially a Netflix Tagger gets paid to watch shows all day and tag them with suitable keywords that will match them up with viewers with particular tastes. The position is described by Netflix as freelance, flexible, and suitable for working from home.

May 22, 2020
Goodbye to the Kenston Cool Careers web page I really enjoyed working on it everyday and I hope that next years web builders will have amazing luck in their new adventure on the Kenston high school website and enjoy this page as much as I did best regards-Nancy Rodriguez.
May 21, 2020
Product Manager: A Product Manager is someone who is responsible for defining the why, when, and what of the product that the engineering team builds. This means they lead cross-functional teams from a product's conception all the way through to its launch.

May 20, 2020
Biostatistician: A Biostatistician is someone who collects, analyzes and interprets conclusions for data. It requires an understanding of statistical theory and application to work out issues within biological and health science organizations.
May 19, 2020
Air Traffic Controller: A Air Traffic Controller is someone who directs an aircraft efficiently to minimize delays. They manage the flow of aircraft into and out of the airport airspace they guide pilots during takeoff and landing, and monitor aircraft as they travel through the skies.
May 18, 2020
Audiologist: A Audiologist is someone who is a health care professional that uses technology, creative problem solving, and social skills to identify and treat hearing, balance, tinnitus, and other auditory disorders.
May 15, 2020
Caterer: A Caterer is someone who arranges the preparation, delivery, and presentation of food for clients and they make sure all the food is beautifully prepared and presented.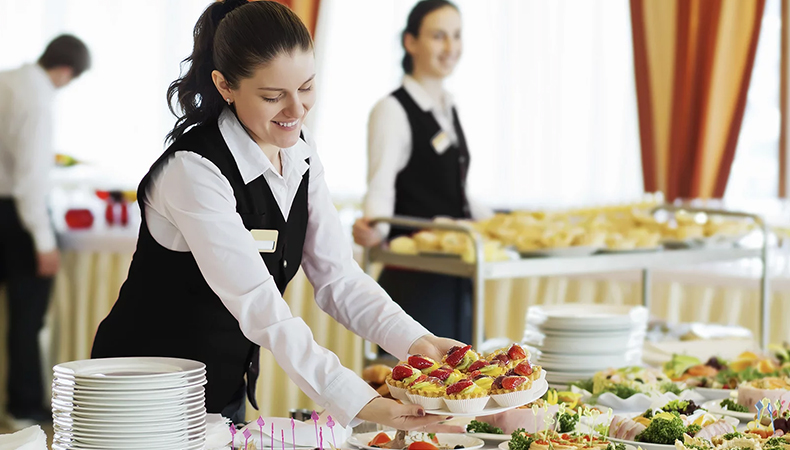 May 14, 2020
Movie Extra: A Movie Extra is someone performs in a production or movie in a nonspeaking role, usually in the background and they help make scenes look and feel more authentic.
May 13, 2020
Meteorologist: A Meteorologist is someone who analyzes and interprets meteorological data and they issue severe weather warnings, and broadcast the weather forecast over the television or radio.
May 12, 2020
Marketing Coordinator: A marketing coordinator assists the marketing department of a company in coordinating all of its marketing efforts and they create and maintain creatives for marketing materials they also coordinate meetings with marketing partners and executive team members and update and gather marketing sales and trends reports.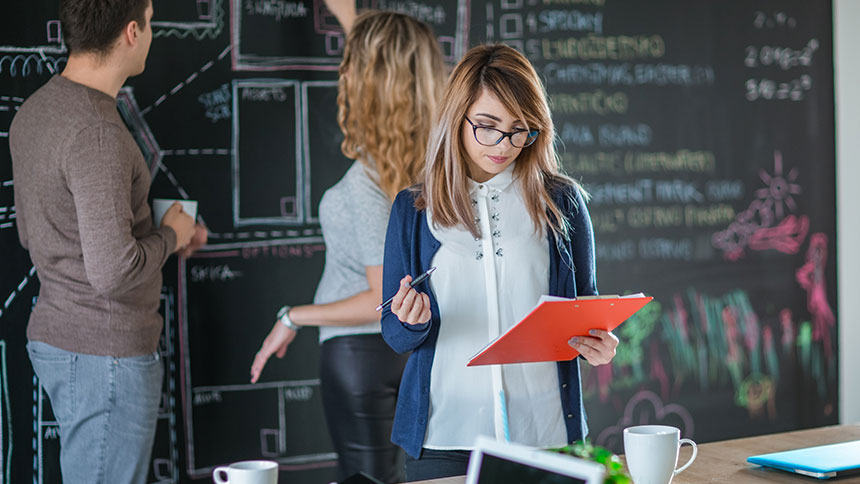 May 11, 2020
Lighting Designer: A Lighting Designer is someone that is in the arts and creates the light plot or outline for a show. They create a lighting design that will properly showcase the performers and the setting, varying the design throughout the production to meet the action on stage.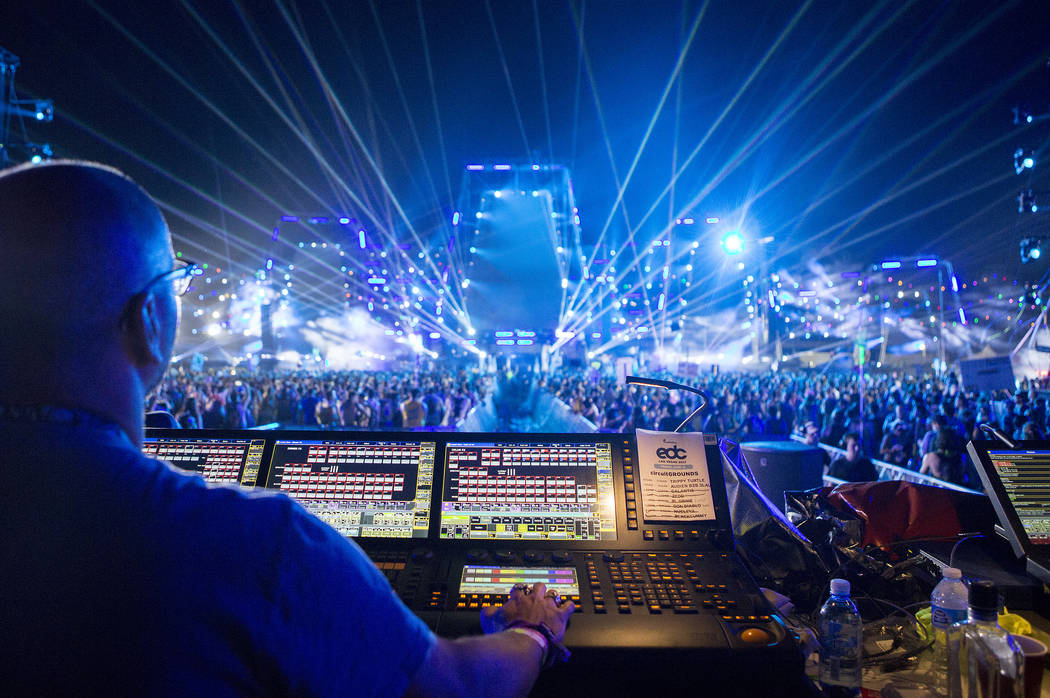 May 8, 2020
Food Critic: A Food Critic is someone who takes great pleasure in tasting and analyzing a wide variety of food, and also loves to share their experience with the public by writing about it.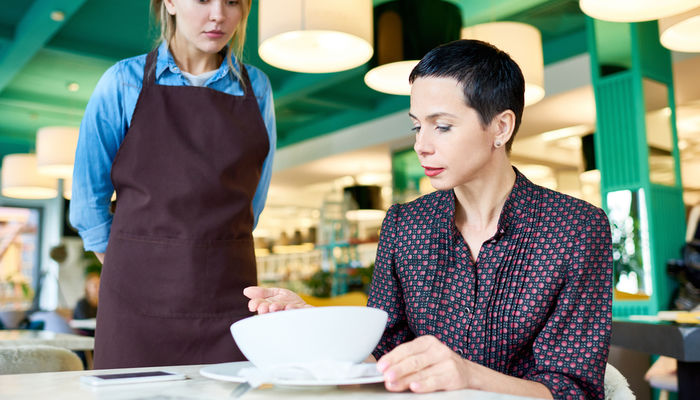 May 7, 2020
Stunt Coordinator: A stunt coordinator is usually an experienced stunt performer that is hired by a TV, film or theater director or production company for stunt casting that is to arrange the casting and performance of stunts for a film, television program or a live audience.
May 5, 2020
Cruise Director: A Cruise Director is someone who lines up and creates many different activities for people to be able to do on a cruise and they also make sure it is on a schedule and there are always plenty of things to do on the ship.
May 4, 2020
Scuba Diving Instructor: A Scuba Diving Instructor is someone who teaches people who to use proper diving techniques in the ocean and help them learn how to scuba dive and they provide many lessons and courses to be able to get people to feel comfortable diving on their own.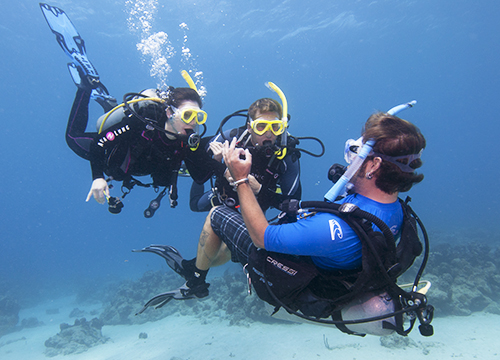 May 1, 2020
Travel Writer: A Travel Writer is someone who travels to many different areas of the earth and they write about their experiences to persuade people to either want to go to the place they had traveled to or to avoid that place and to basically give the reader all the information they need to know about these destinations.
April 30, 2020
Professional Wake Up Caller: A Professional Wake Up Caller is someone who works for a wake up call service and at peoples requests they will call them at what ever time they want and how many times they need in order to wake them up daily.
April 29, 2020
Nail Polish Namer: A Nail Polish Namer is someone who works for an advertising company for the nail polish brands themselves and they get each nail polish that the brand comes up with and they have to be creative and unique and name them and they can not match any other names from that brand of nail polish.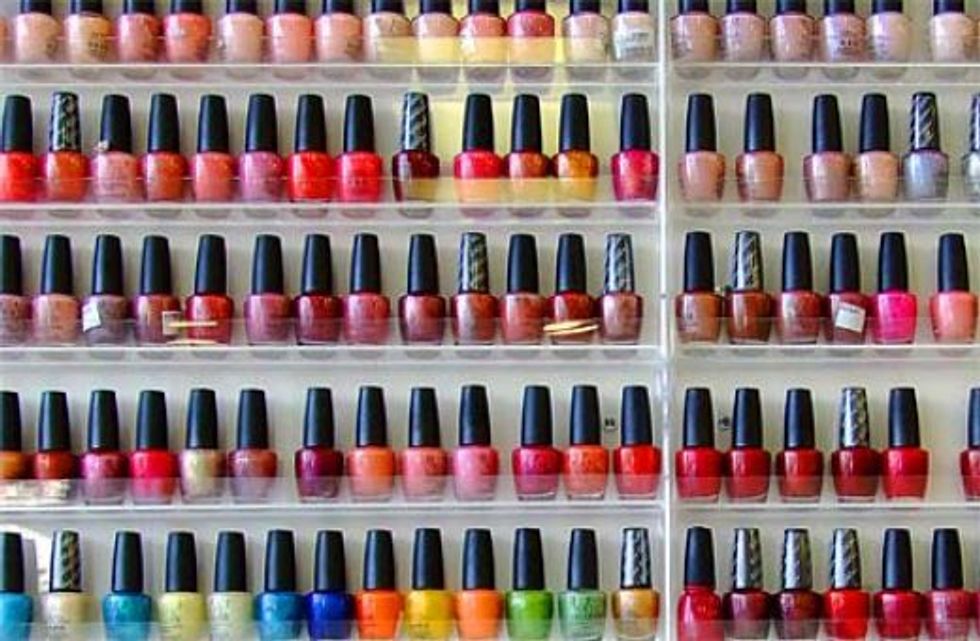 April 28, 2020
Hippotherapist: A Hippotherapist is a physical, occupational, and speech therapy that utilizes the natural gait and movement of a horse to provide motor, and sensory input. It is based on improvement of neurologic functions, and sensory processes, and used for patients with physical, and mental disorders.
April 27, 2020
Human Bed Warmer: A Human Bed Warmer is someone who works in a hotel and they get paid to roll around in freshly made beds while wearing fleece bodysuits and they do this to be able to break the bed in for the guests as well as warm up the beds.
April 24, 2020
Foley Artist: A Foley Artist is a person who is in the film making industry and they create different sound effects for films and they can enhance the audio quality of sounds for films and they create the sounds that cannot properly be recorded on set and all of these sounds are added to the films.
April 23, 2020
Golf Ball Diver: A Golf Ball Diver is someone who retrieves all the missing golf balls from around a golf course like if they land in the ponds or woods they are the ones to get them and then after they retrieve these golf balls they clean and repackage and resell these golf balls to make a profit.
April 22, 2020
Wrinkle Chaser: A Wrinkle Chaser is someone who makes sure there are no creases in shoes when they come out of the shoe factories and spot out any other imperfections as well.
April 21, 2020
Smokejumper: A Smokejumper is someone who is a specially trained wildland firefighter who provides an initial attack response on remote wildland fires and they are inserted at the site of the fire by parachute directly into the smoke and debrees to fight the fire.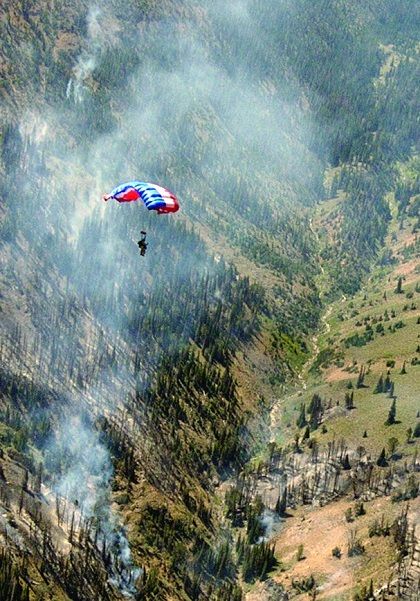 April 20, 2020
Netflix Tagger: A Netflix tagger is someone who is put in a strong team of 30 people and they are put together to watch all the Netflix films and TV shows and then they "tag" each film and episode with relevant metadata. That metadata directly affects every show and movie that viewers choose to watch.
April 17, 2020
Ethical Hacker: A Ethical Hacker is someone who is an IT professional who is paid to legally hack into organizations' computer and network systems and to find weaknesses in an organization's information technology systems in order to prevent malicious hackers from gaining access.

April 16, 2020
Bike Courier: A Bike Courier is someone who rides around a whole city or town on a bike and delivers things to people such as food, medical samples, clothing, ect and they get things where they need to be in a timely manner.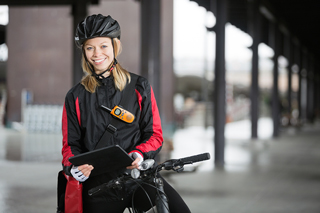 April 15, 2020
Professional Wedding Guest: A Professional Wedding Guest is a person who gets hired to come to multiple weddings around the year and fill in space and talk with people at the wedding basically to make the wedding look larger in size.
April 14, 2020
Live Mannequin: People who are Live Mannequins stand completely still in different stores and model clothes for hours on end and they can not move until the end of the day and they stay this way to give customers a better view on how clothes might look and fit on them.
April 9, 2020
Flavorist: Flavorists are chemists who formulate both natural and artificial flavors in many foods and different drinks all around the world and help them taste as good as they can or make them have the specific flavor the company is looking for.
April 8, 2020
Furniture Tester: A Furniture Tester is someone who tests out furniture of all different sorts from different companies to basically find out if they are stable,comfortable, and work well in places where these items would be put.

April 7, 2020
Paper Towel Sniffer: A Paper Towel Sniffer is someone who is hired to smell paper towels of different brands and companies before they go out to stores to be sold to customers to make sure they do not have a foul odor.
April 6, 2020
Paint Drying Watcher: A Paint Drying Watcher is someone who sits and stares at different paintings watching the paint dry and noting how the color changes as it dries.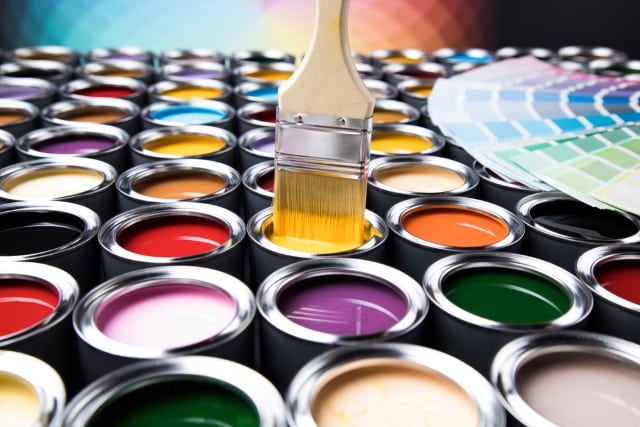 April 2, 2020
Professional Hitchhiker: A Professional Hitchhiker is someone who gets paid to be a hitchhiker and ride in complete strangers cars to reach their destinations faster.
April 2, 2020
Snake Milker: A Snake Milker is someone who extracts venom from poisonous snakes in order to create antivenom used by hospitals and laboratories. If a person is bitten by a snake, it is important they be rushed to a hospital to get an antidote, which is made from the venom of a snake and which gives this job a purpose.
April 1, 2020
Professional Sleeper: A Professional Sleeper is someone who gets paid to sleep and they generally do this as part of scientific research where scientists analyse their sleep patterns or to evaluate the quality of various sleep related products.
March 31, 2020
Pet Food Tester: A Pet Food Taster is someone who examines all different types of pets foods for things such as the taste or smell and they critique it based on what is good and what is not good and what would be beneficial for the specific pet.
March 30, 2020
Professional Pusher: A Professional Pusher is a worker who pushes people onto the mass transportation vehicle at a crowded stop during the rush hours to be able to get people where they need to go in a quick amount of time and limiting the waiting process.
March 12, 2020
Face Feeler: A Face Feeler is a job where you get paid by different skin companies to feel the faces of other people right after they have used specific skin products, such as soaps, lotions, or razors to feel the different effects the different products have on the skin.
March 11, 2020
Water Slide Tester: A water slide tester gets to evaluate water park slides for the biggest splash they can make and they test for the adrenaline factor that is a key component for the slides and they also test for safety issues and different key accommodations for the water slides.
March 10, 2020
Private island caretaker: A private island caretaker looks after the landowner's property in exchange for rent free living accommodations with the possibility of a wage as well. As an island caretaker, you can enjoy a simple, independent lifestyle on a private island and exploring the island to see what the area has to offer.