March 8, 2021
Can – Tago Mago (1971, Experimental Rock)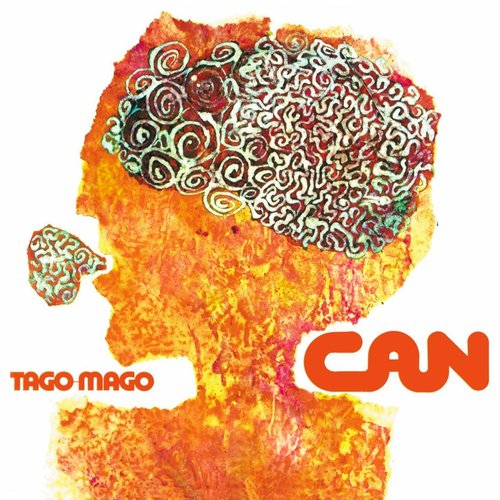 While bands of a seemingly similar sound like King Crimson and Yes made their style of rock unique by adding in mind-boggling mathematical time signatures, this incredibly influential German band was able to make theirs even more odd and unusual entirely in standard time. The result sounds like a mix of twisted brilliance and lots of psychedelic experiences. With incomprehensible lyrics, sound collages, funky drums and hard hitting guitar grooves, this album is perfect for anyone who is sick of their music sounding the same. Recommended for people who like the idea of progressive rock but dislike the attitude and the reliance on time signatures to keep it interesting.
March 5, 2021
A Tribe Called Quest – The Low End Theory (1991, Jazz Rap)
While this album has a very specific sound, it has everything a great rap album needs: great lyrics, production, and music. Tribe are most known for Q-Tip and Phife's wordplay that is both entertaining and thought provoking, especially on this album. The production is a brilliant mix of the classic, raw, dirty '90s sound and a forward-thinking, slick, buttery style. It shows how they were both ahead of their time and masters of their era. Despite these strengths, the best part is definitely the beats, they sound very genuine, fit really well, and add a lot to the atmosphere of the album. The unique beats and phenomenal lyricism gives it tons of replayability. Recommended to fans of either rap or jazz, as both will love this.
March 4, 2021
Tangerine Dream – Phaedra (1974, Ambient)
One of the weirdest albums of its time for all the best reasons. It's completely instrumental consisting of nothing but synths. It's very hard to describe but it can't be left unmentioned how much it's able to make one feel using so little. The title track in particular is one of the greatest songs ever, listening to it is like staring at the edge of the universe as it stares right back at you. Recommended for anyone who likes psychedelic, progressive or electronic music.
March 2, 2021
Miles Davis – In a Silent Way (1969, Jazz Fusion)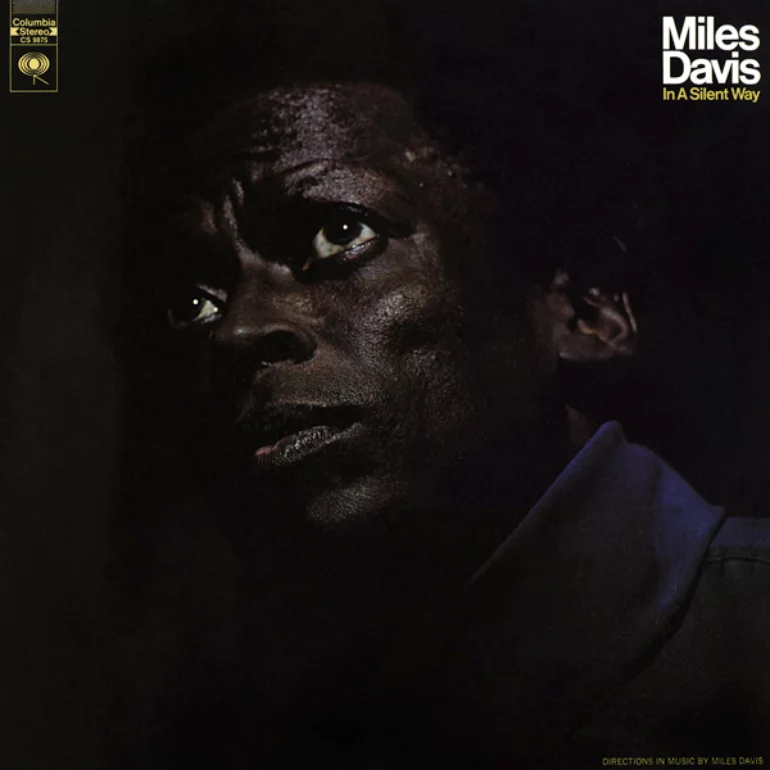 It's unlikely that there is a name in jazz more famous than Miles Davis, who first perfected jazz in its original state, and then pushed its boundaries as far as it would go. While his next album is chaotic and dense enough to give a 1920s jazz player nightmares, this is one of the most relaxing and easy-listening albums ever. It only has two tracks that evolve from peaceful silence to some of the grooviest, simple melodies ever written. If you're wondering what something like this would sound like, the album cover and the album title couldn't be more fitting. Recommended for anyone looking for relaxing, night music.
March 1, 2021
The Cure – Disintegration (1989, Gothic Rock)
Throughout their previous efforts, The Cure had cemented themselves as experts in creating dark and dreary atmospheres and also incredibly talented at making the catchiest of poppy new wave music. They finally combined both of these strengths with a decade of experience to create one of the most moving albums ever. The fast, pounding drums sound like heavy drops of rain and perfectly complement the lush bass, guitar and synths along with vocals that are just as genuine as they are precise. Recommended to anyone who liked the psychedelic/dreamy music from before, as the production and atmosphere on this are untouchable. However, everyone should try it as it has just as much accessibility as it has depth.
February 26, 2021
The Stooges – Fun House (1970, Proto-Punk)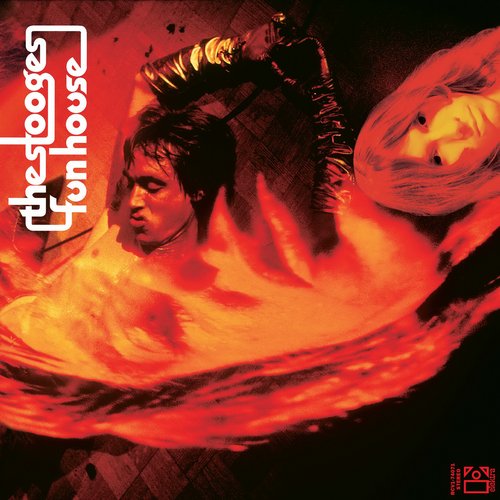 Sometimes the first really is the best, and that's certainly arguable in the case of The Stooges: the monstrous rock band that inspired all of the early punk bands. Their undisputed masterpiece is their second album, which is less of an album and more of a time machine directly to one of their concerts half a century ago. Everything about it sounds primal and raw: Iggy Pop's howling ape-like vocals, the invincible guitar and bass riffs, the tribal drums, the dirty production and even the screaming saxophone which somehow flows into the album incredibly fluently and adds to the sound. Most bands to date are unable to recreate the aggression and ferocity displayed here in such a classy way. Recommended to fans of hardcore punk interested in the genre's roots and classic rock fans looking for something particularly extreme.
February 25, 2021
Alice in Chains – Jar of Flies (1994, Grunge)
While everybody and their mother has heard of Nirvana, grunge had lots of other notable bands as well, Alice in Chains being one of the best. While they are known for their heavy and doomy guitar riffs and their expressive vocalist, their best album is arguably this short acoustic release. The power takes a backseat to the somberness, but the emotion displayed hits as hard as ever. Recommended to grunge fans or people who love acoustic rock.
February 24, 2021
Frank Zappa – Hot Rats (1969, Jazz-Rock)
Zappa adds the oddities and improvisation of jazz to his electric, funky style of rock to create a cornerstone of both genres. The album only has a few tracks, but it is filled with short rockers and 10 minute jazzy jams. Recommended especially for rock fans getting into jazz, as it is very easy to pick up.
February 23, 2021
Joy Division – Closer (1980, Post-Punk)
Joy Division's lesser known and final album is more complex and just as good as its predecessor. While the first album had a heavier and darker tone, this uses more synths and has a tinge of goth rock. The first half is full of faster, punkier tracks while the second half is much slower and more depressing. Recommended for fans of New Order, as this band contains most of the original members, or fans of 80s synth-pop looking for the genre's darker roots.
February 22, 2021
Kids See Ghosts – Kids See Ghosts (2018, Experimental Hip-Hop)
This short release is only a few years old yet it has already gained the respect of a classic. It's actually the project of Kanye and Kid Cudi, and while Cudi has had wild, experimental ideas. Kanye's creative, yet cohesive mind grounds them perfectly and it sounds simultaneously groundbreaking and easy on the ears. As always, the album sounds phenomenal, but this time it sounds very psychedelic. Absolutely recommended to even people who aren't fans of rap, maybe just people who love psychedelic music in general.
February 19, 2021
My Bloody Valentine – Loveless (1991, Noise Pop)
Combining simple pop songs with a groundbreaking, ethereal, soundscape that cost half a million dollars to produce created one of the greatest pieces of dreamy, noisy music ever. It may be very hard to get into as the listener's ears are drowned in the excess noise, feedback and heavily altered vocals, but finding the melody in all of the chaos strengthens it tenfold. Fans of the King Gizzard album would be sure to love this as well.
February 18, 2021
Talking Heads – Remain in Light (1980, New Wave)
The most influential album of the '80s also happens to be one of the most consistent and diverse albums of all time. It combined music from white and black culture, mixing new wave and post-punk with funk and afrobeat. The incredible production and interesting polyrhythms make the album sound futuristic and almost as if it was made by aliens. Recommended to anyone looking for incredibly weird and fast-paced music.
February 17, 2021
Kraftwerk – The Man-Machine (1978, Electronic)
Early electronic music can be very intimidating for new listeners with droning, ambient tracks that can last up to a half hour. Luckily, Kraftwerk popularized it by mixing it with synth pop and made it accessible while retaining all of the atmosphere and sound that made it interesting. Definitely the first recommendation for anyone who has never heard electronic music and is looking to get into it.
February 16, 2021
The Clash – London Calling (1979, Punk)
Many double-albums feel too dragged out or bloated, but The Clash avoid this by adding a variety of different styles to their artsy and catchy flavor of punk rock, including New Wave, Ska and even Reggae. The diversity of the tracks makes the running time fly by, and makes it feel much more digestible. Recommended for people looking to get into old school punk rock.
February 12, 2021
David Bowie – The Rise and Fall of Ziggy Stardust and the Spiders From Mars (1972, Pop Rock)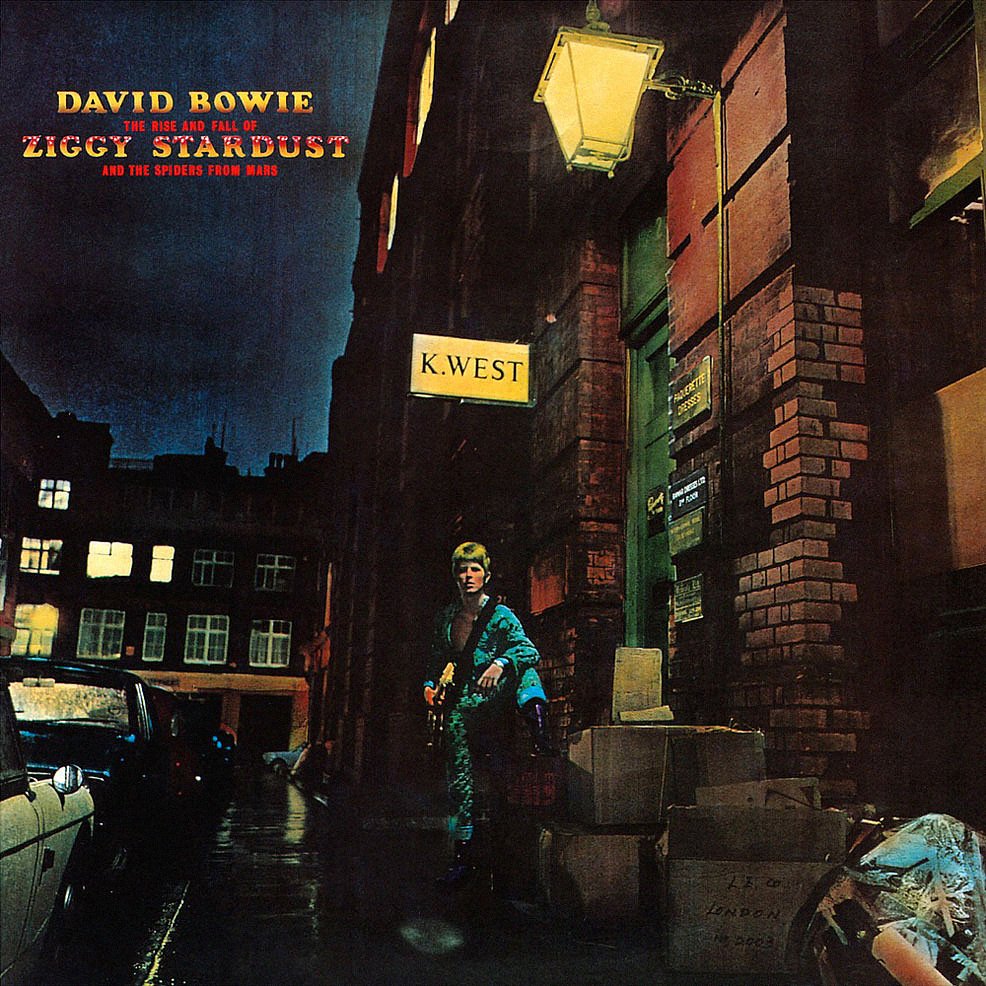 An undeniable classic from start to finish. While the overly eloquent style, theme, and lyrics may make the album seem very complex and esoteric, under the surface are some of the best simple pop tracks ever. Anyone of any age could have a ton of fun with this album. Recommended to anyone, especially good for an entry point to Bowie's vast variety of music.
February 11, 2021
King Gizzard & the Lizard Wizard – I'm in Your Mind Fuzz (2014, Psychedelic Rock)
One of the best albums from the popular experimental rock band, and extremely accessible. The entire albums flows together extremely well and the reverb-drenched instrumentation makes for one of the most simultaneously relaxing and exciting releases in recent times. Recommended for people that love rock and are looking for more tripped-out atmospheres, maybe fans of Pink Floyd and Tame Impala.
February 10, 2021
Charles Mingus – The Black Saint and the Sinner Lady (1963, Jazz)
If jazz ever seemed too standard or boring, this is a must-listen. Mingus and his crew provide flawless performances of these deranged, avant-garde pieces that transcend being timeless. Recommended especially for people who can't get into jazz, as this is a phenomenal introduction that is simultaneously accessible and abstract.
February 9, 2021
Tyler, the Creator – IGOR (2019, Soul)
Easily one of the most notable and unique albums of the last couple years, Tyler takes off from his previous style of comical, aggressive rap to experimental hip hop, taking aspects from soul, alternative, psychedelic and funk music to craft his most diverse release by far. The storytelling and production are outstanding enough to mix desires to pay attention to the lyrics and to have the beats blasting from your loudest speakers. Recommended for anyone who hasn't heard his earlier material or anyone looking for catchy pop/rap.
February 8, 2021
Nick Drake – Pink Moon (1972, Folk)
This tiny, quiet, minimalist folk record is surprisingly memorable and emotional. There is nothing to it besides a soft voice and a guitar, but the music itself is incredibly relaxing, lush, and calm. Recommended for really, anyone; it's just as accessible as it is deep.
February 5, 2021
Black Sabbath – Black Sabbath (1970, Heavy Metal)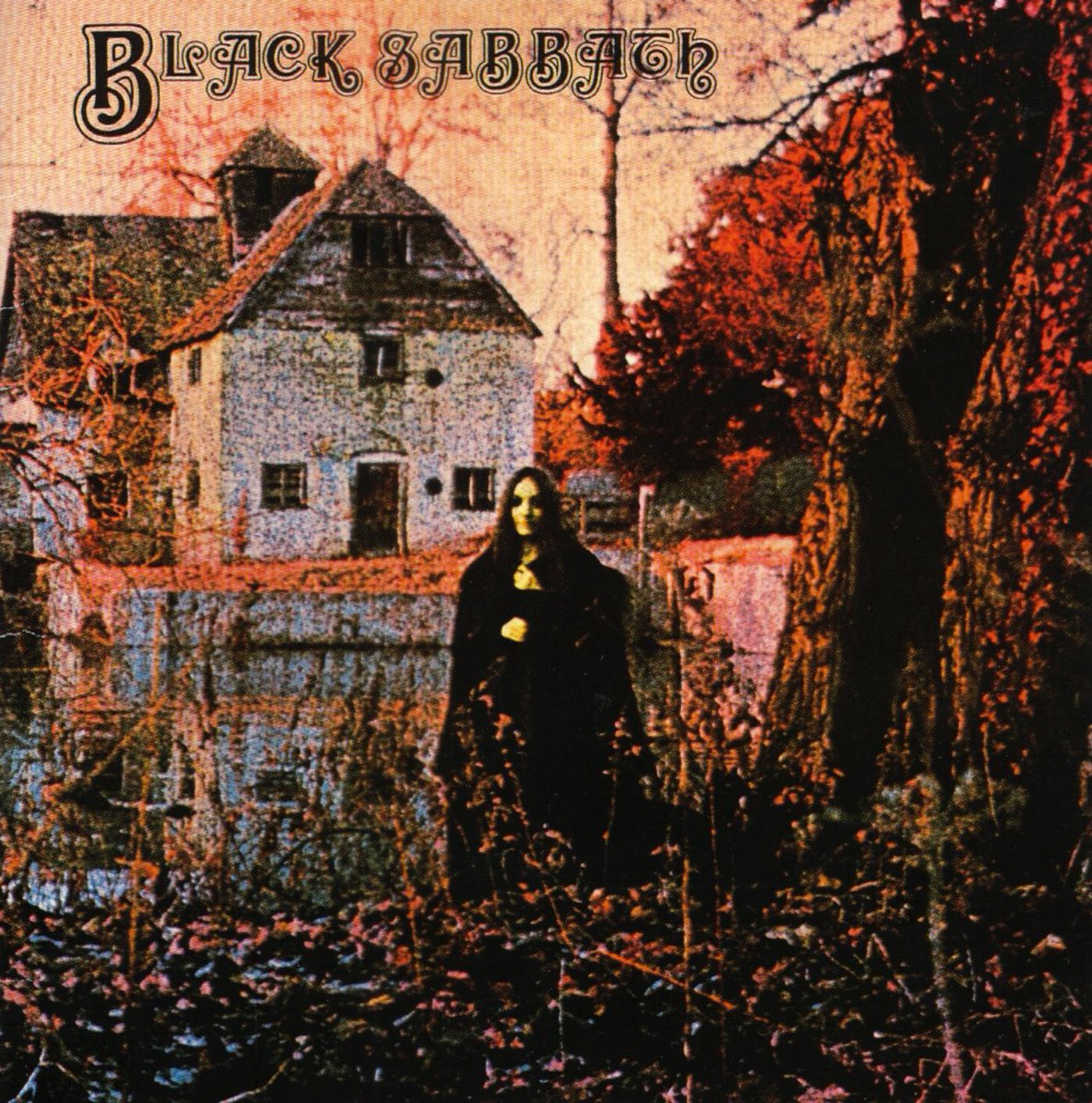 The legendary debut album by Black Sabbath takes the jump from the bluesy hard rock of the 60s to the creation of metal. Paranoid may have all the hits, but definitely check this one out if you are looking for some less traditional songs like the haunting title track or the 11-minute-long jam-out track, Warning. Recommended for fans of hard rock looking to get into heavy metal.
February 4, 2021
Kendrick Lamar – good kid, m.A.A.d city (2012, Hip Hop)
This modern masterpiece tells a cohesive and meaningful story in half the runtime most films do. Kendrick's clever lyricism, infectious beats and engrossing plot are guaranteed to captivate the listener. Recommended for those just getting into rap or those who love concept albums.
February 3, 2021
King Crimson – In the Court of the Crimson King (1969, Progressive Rock)
It may be an obvious classic, but this doesn't detract from the fact that the album is timeless and still sounds as groundbreaking today as it was on its release over half a century ago. Recommended for rock fans looking to get into progressive rock.